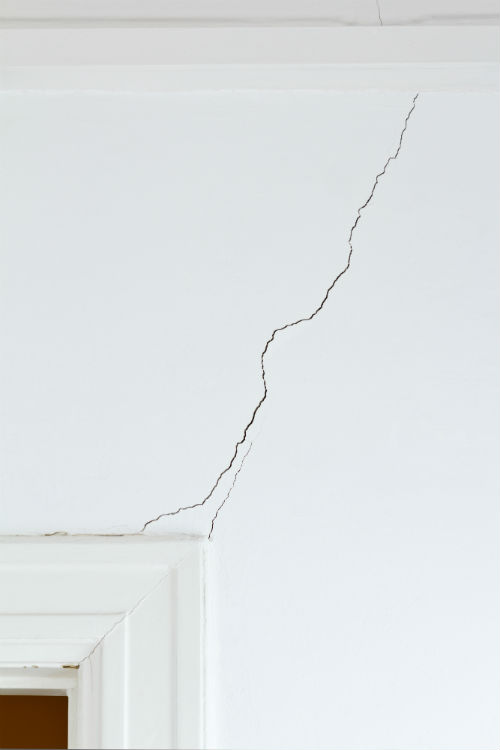 When it comes to foundation issues, cracks are the number one concern of homeowners. Some cracks may be benign. With new homes, for example, the drying or curing concrete can sometimes crack without cause for concern.
Other times, the cracks may require a foundation repair before the issue becomes worse and more costly. Foundation problems could have been caused by heat, soil movement or excessive amounts of water.
Foundation Settlement
Foundation settlement problems causing cracks and structural issues are common in houses with a concrete slab foundation or, that are built with beams and piers. Reasons for settlement can include poor construction, improperly packed earth under the foundation, foundation movement and water-related issues, such as plumbing leaks.
Usually, you should not be worried about spider cracks but larger cracks – that you could fit a dime into – might be an issue requiring foundation repair. A one-inch crack today could soon grow into two inches wide or more.
Another sign to watch out for is if the cracks that found in your foundation begin to appear in other rooms of your house. This should really make you sit up and take notice: your structural issue may be spreading.
Types of Cracks
Different kinds of cracks can appear in your foundation walls and basement floors: horizontal, vertical and steep crack.
You don't want to see step cracks in cinder block and brick foundations. A step crack is a horizontal and vertical crack between the cinder blocks or bricks, appearing like steps. They may allow water to seep into the basement and definitely require the attention of a foundation repair professional.
Horizontal cracks can also be a sign of foundation issues. Perhaps water pressure or the effects of the freeze-thaw cycle have compromised its structure. Strong hydrostatic pressure can cause walls to buckle and allow water to seep in.  
Vertical cracks running from top to bottom on two adjacent walls could mean the foundation's footing is broken. To repair this kind of damage may require excavating down. If there's only one vertical crack, then again it could have been caused by it shrinking of the concrete as the wall cured.
Before cracks in your home's foundation cause cracks in your peace of mind, schedule a free foundation consultation with the experts at Edens Structural Solutions. Serving Oklahoma, Texas, Arkansas, Missouri, and Kansas, we have 30 years of experience dealing with foundation issues. Don't settle for anyone less.