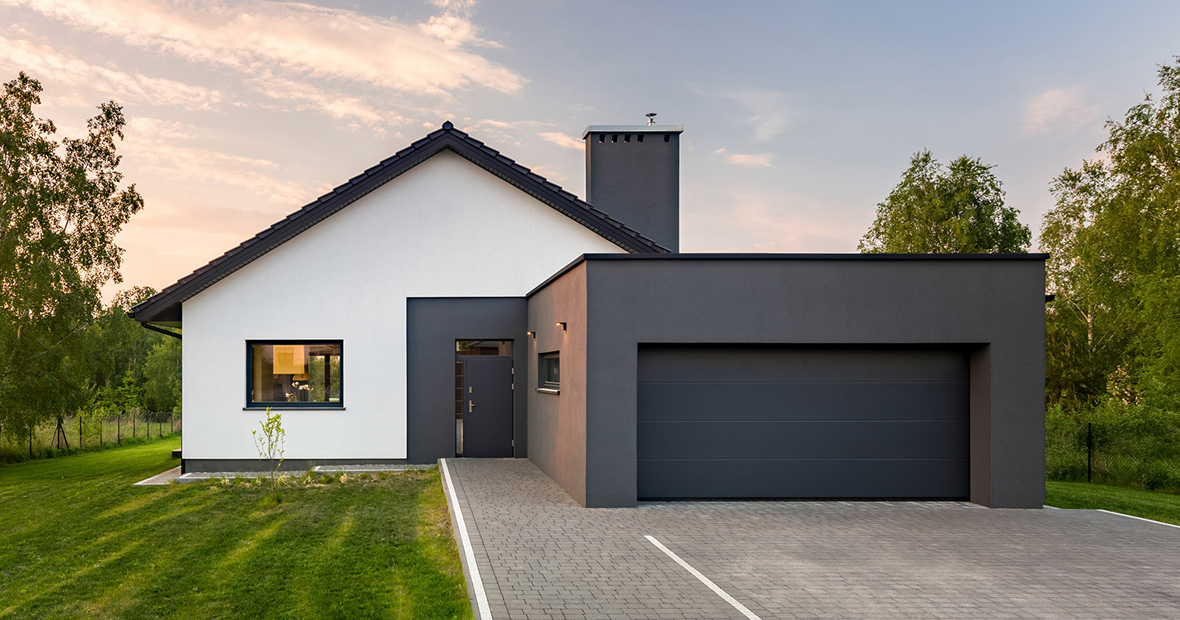 When shopping for a new home, most home buyers look for specific features such as a big kitchen or inviting backyard. But there's something else that wise buyers add to their checklist, especially when looking for a house in Oklahoma—a foundation that is in good condition.
A Strong Foundation Means a Safe Home
Buying a home is a major investment. So, it's important to choose a house that is in good structural condition, which will preserve the home's value and safety.
That's why it's vital to assess a home's structure when you're thinking of buying. Fortunately, there are many visible signs of structural issues that can reveal a home needs repair.
Here are 7 things to look for in a house before you decide to buy.
Signs of Structure Issues Outside the Home
1.Exterior Walls
Structural issues often show up on the home's exterior walls. Keep an eye out for:
-Cracks in mortar
-Cracks in the bricks
-Bulging walls
Some cracks are minor, while others are signs of a foundation problem. The more cracks you see, the more likely it is that the foundation is shifting. And if outside cracks are mirrored on inside walls in the same spot, it's a sign of a serious issue.
2.Exterior Foundation
It's no surprise that the area where the house walls connect with the ground can show many signs of foundation issues. Here's what to look for:
-Cracks in the walls near the ground
-Soil pulling away from the house walls
-Improper drainage
Oklahoma's red clay soil absorbs a lot of moisture, expanding in wet weather and then shrinking as it dries out in the heat. For this reason, signs like cracks and soil pulling significantly away from the house can signal that the home's foundation was improperly laid.
Another tip: Check the home's patio, porch, and deck areas. The soil may be pulling away from the posts, or you may see cracks or uneven floors in these outdoor spots. If so, it can mean the foundation is shifting.
3.Chimney
Look closely at the chimney, especially if it is built against the home's outside wall. Here, the most likely signs of structure damage that you'll see are cracks in the mortar and/or in the bricks. As with other exterior walls, cracks in the chimney are signs that the home is shifting and putting undue pressure on the bricks.
4.Crawl Space
Concrete walls, blocks, and foundations all endure a lot of pressure when the Oklahoma soil expands and contracts. So if the pressure is taxing a house, there will be signs evident in the crawl space.
Look for:
-Dampness
-Evidence of leaks
-Cracks in walls
Note: These signs also apply to basements, though it's much more likely for an Oklahoma home to have a crawl space.
Signs of Foundation Issues Inside the Home
5.Windows and Doors
Walls are more vulnerable to pressure in areas where holes have been cut into them. So, the areas around windows and doors will often show signs of structure damage to a foundation before other portions of the walls.
Signs of issues include:
-Uneven gaps around the doors
-Doors that are ajar
-Doors and windows don't open or close smoothly
-Doors and windows don't properly lock
-Doors and windows are separating from the wall
6.Floors
As a home's foundation shifts, the movement can affect flooring. The greater the movement, the more likely it is that floors will show signs of structural imperfections. You might see:
-Sagging
-Bowing
-Cracks in floor tiles
–Sloping
7.Ceilings and Walls
If the drywall is cracking in a home, it's a sign the foundation is shifting. Some settling is natural, but cracks suggest there may be serious foundation issues, especially if you notice them on the home's second floor:
-Corner cracks — cracks that extend outward from the corners of doors or windows
-Seam cracks —horizontal and vertical cracks that trace the seams of drywall
-Tape cracks — cracks or damage in places where drywall has been taped together
-Loose drywall — spaces where nails have come loose
Still Thinking of Buying? Here's What to Do
Even if you do spot foundation problems, it doesn't mean you have to turn down a house purchase. Some issues can be addressed relatively easily, especially if you're interested in purchasing a fixer-upper. But you definitely need to know what you're facing before you make a down payment.
Have a pro look at the house
Bring in a professional inspector or foundation expert to assess the condition of the foundation.
Decide on a budget
Foundation issues cost money, but they can be addressed. Decide what you feel you can afford to invest, and get estimates. Be sure any issues can be repaired within your budget before you buy the house.
Handle repairs yourself
While it may be tempting to ask the seller to make repairs, remember that the seller has an interest in spending as little as possible. The best way to know that repairs are made properly is to pay for them personally.
Be prepared to walk away
If the issues are too severe or if you don't have it in your budget to make full repairs before moving in, then it's probably best to look for a different house.
Be Confident that Your Home's Foundation Is Secure
Making a home purchase is the start of your investment—but it's not the end. A home's foundation needs regular inspection and care to ensure it performs at its best, preserving your home's value and ensuring your safety.
Whether you're thinking about buying a home that you want inspected, or whether your existing home is showing any of the signs of structure damage mentioned above, Edens Structural Solutions is here for you. Our experienced, reliable team of experts will check your home, answer your questions, and provide a plan for repairs you can trust long-term.
Contact us today to request a free consultation and estimate for any foundation repairs necessary to secure your home.